Every week we feature two different animals that are available for pet adoption.
MEET Brady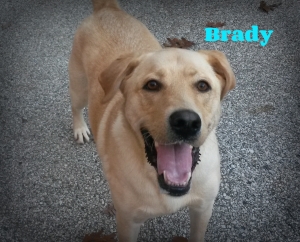 Hi, I'm Brady! I love my toys! If you are looking for a dog to play fetch with, I am your guy! I would make a great walking or running buddy! I would rather not go to a home with other dogs or very small children. If you'd like some more information about me, contact my friends at the shelter!
MEET Snickers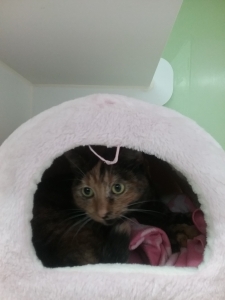 Looking for a sweet treat to call your new best friend? Look no further than Snickers…this girl really satisfies! 3-year-old Snickers is a shy girl who prefers to sit back and observe…a quiet low key environment would be right up her alley. You won't have to worry about a high-strung companion in need of constant attention…Snickers is very happy to snooze or gaze out the window at the neighborhood goings on. But once you kick back and relax, Snickers will find her way to you, for a gentle snuggle and cuddle.
For more information about our featured pets of the week and many more that need great home Click Here.